FilmInk magazine has a great article on 'The Rover' with interview with David Michôd and other crew members. A great read.
We transcripted the part where casting director Kirsty McGregor and David Michôd talk about Rob - under the scans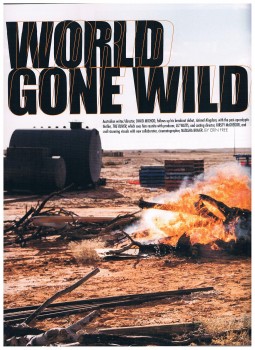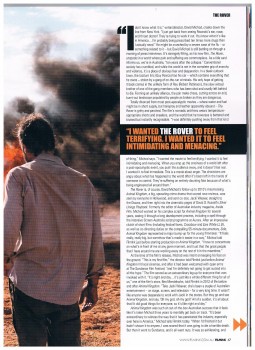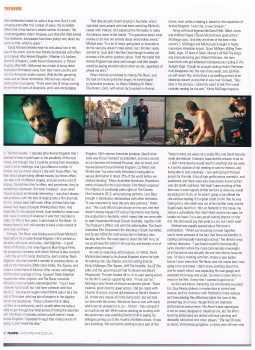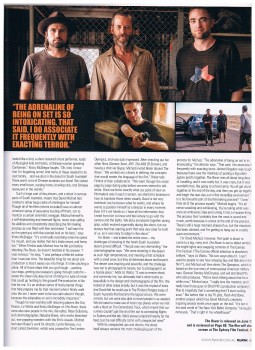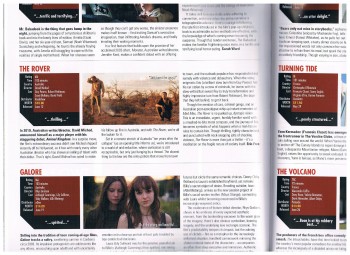 Transcript of the Rob mentions
Along with local legends like David Field, Gillian Jones and Anthony Hayes ("David Michôd loves good actors," McGregor says, "and they three of the best in the country"), McGregor and Michôd also brought in highly impressive American import, Scoot McNairy (Killing Them Soflty, Argo, 12 Years A Slave, Marvel's All Hail The King), and the international big gun, Robert Pattinson, the teen heartthrob who got adolescent temperatures sizzling in The Twilight Saga. Though an unusual casting choice, Pattinson truly disappears into the role of the sweet, sad, painfully un-self-aware Rey, and etches a compelling portrait of an inherently decent young man in way over his head. "Very early in the process, I called his agent to ask if he would consider reading for the part," Kirsty McGregor explains.
"Keep in mind, we were not a studio film, and David had only made one feature. I honeslty expected the answer to be no - I didn't think that he would read for anything! But we were in a terrific position of not needing to cast for finance, and being able to cast creatively - we could just get the best person for the role. A lot of high profile actors wanted it, and auditioned, and there were also many lesser known actors who did terrific auditions. We hadn't seen anything of Rob that was in even vaguely similar territory to what we would be asking him to do, so he wasn't going to be offered the role without reading. It's a great credit to him that he was looking for a role which was out of his comfort zone, and he fought really hard for it. He's so fantastic in this movie. He shows a vulnerability that I don't think anyone has seen; he breaks my heart. I'm a very proud casting director on that one. My dad would say that pride is a sin, but I don't care!"

Michôd was equally excited about Pattinson's participation. "When you're putting a movie together, you're never unaware of the fact that there are benefits in casting commercially meaningful actors," the director says without hesitation. "I just found myself in the beautiful, lucky situation where the most commercially meaningful of all the actors was actually the one who did my favorite test. I'd had a meeting with him, maybe a year earlier, before I even knew that The Rover was the movie that I was going to try and make. I didn't know anything about him, and he wasn't what I was expecing. He was gangly and awkward and messy and smart. So when it came time to invest in the film, I knew that I wanted to get him in."
Via