Taping is today - to be shown on TV, November 18th.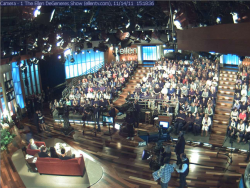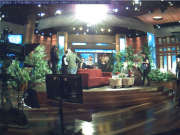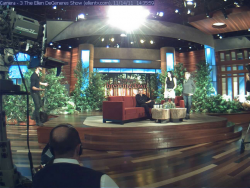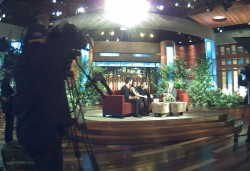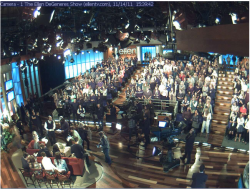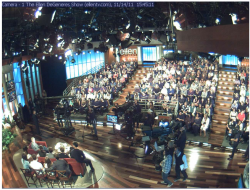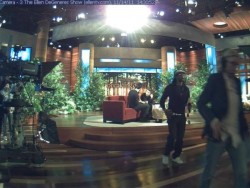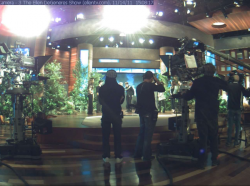 Robert Pattinson, Kristen Stewart, and Taylor Lautner, along with other Breaking Dawn stars, taped "Ellen" on Monday for an episode that will air on Friday when the film hits theaters.
A lot of fun stuff happened, and Gossip Cop has all the exclusive details.
An audience member tells Gossip Cop the following:
*DeGeneres did a scene with the cast that she wrote in which she plays Edward's first love, "Linda," and Pattinson played along.
*Stewart threw grapes across the studio, and Lautner caught every one of them in his mouth.
*DeGeneres made Lautner dance with her as soon as he came onstage.
*DeGeneres gave the entire cast T-shirts that read "Team Ellen," featuring a photo of herself as a vampire.
*Pattinson maintains the priest who married him and Stewart (Bella) in the film was real — cast says he's crazy.
*Bruno Mars ended the show singing "It Will Rain" from the film's soundtrack.
Will you be watching "Ellen" on November 18?
Thanks to
@netsbor
@SomeLostBliss
@likely144
@TinkerStew